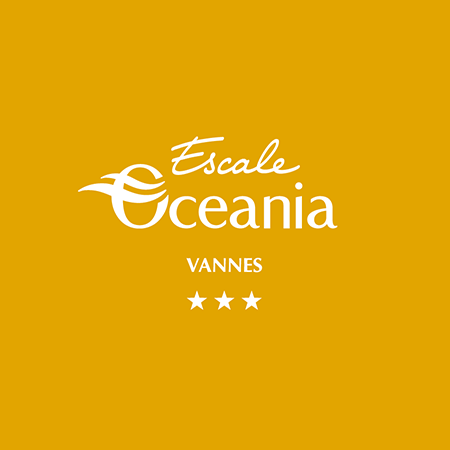 Room service | Card of the jars
STARTERS
Chestnut and foie gras delight
€9.00
Chestnut and foie gras delight
Cream of saffron Vegetable and mussel Soup
€7.00
Cream of saffron Vegetable and mussel Soup
Lentil salad with duck breast
€11.00
Lentil salad with duck breast
MAIN COURSES
Beef bourguignon, grilled potatoes
€11.50
Beef bourguignon, grilled potatoes
Salmon steak with mashed potatoes
€13.50
Salmon steak with mashed potatoes
Blanquette of poultry and risotto
€11.50
Blanquette of poultry and risotto
Duck confit parmentier
€11.50
Fresh pasta, ricotta and spinach
€11.50
Fresh pasta, ricotta and spinach
Caesar or Norwegian salad
€12.00
Caesar or Norwegian salad
Cassoulet with duck manchons
€11.50
Cassoulet with duck manchons
DESSERTS
Dessert from our Pastry Chef
€6.00
(Chocolate or fruit dessert)
Dessert from our Pastry Chef
(Chocolate or fruit dessert)
COLD DRINKS
White wines

12 cl
25 cl
50 cl

Uby

€3.00
€5.00
€9.00
12 cl
€3.00
25 cl
€5.00
50 cl
€9.00
White wines
| | |
| --- | --- |
| 12 cl | €3.00 |
| 25 cl | €5.00 |
| 50 cl | €9.00 |
| | |
| --- | --- |
| 12 cl | €3.00 |
| 25 cl | €5.00 |
| 50 cl | €9.00 |
Rosé wines

12 cl
25 cl
50 cl

Uby

€3.00
€5.00
€9.00
12 cl
€3.00
25 cl
€5.00
50 cl
€9.00
Rosé wines
| | |
| --- | --- |
| 12 cl | €3.00 |
| 25 cl | €5.00 |
| 50 cl | €9.00 |
| | |
| --- | --- |
| 12 cl | €3.00 |
| 25 cl | €5.00 |
| 50 cl | €9.00 |
Red wines

12 cl
25 cl
50 cl

Uby

€3.00
€5.00
€9.00
12 cl
€3.00
25 cl
€5.00
50 cl
€9.00
Red wines
| | |
| --- | --- |
| 12 cl | €3.00 |
| 25 cl | €5.00 |
| 50 cl | €9.00 |
| | |
| --- | --- |
| 12 cl | €3.00 |
| 25 cl | €5.00 |
| 50 cl | €9.00 |
Draft beers

25 cl
50 cl

1664

€3.50
€6.00
25 cl
€3.50
50 cl
€6.00
Bottled beers

33 cl
50 cl

Grimbergen Blonde

€4.00
-
33 cl
€4.00

Britt Blanche

€6.00
-
33 cl
€6.00

Desperados

-
€5.00
50 cl
€5.00
Sodas

25 cl
33 cl

Perrier

-
€3.50
33 cl
€3.50

Breizh Lemonade

-
€3.00
33 cl
€3.00

Coca-Cola | Coca-Cola Zero

-
€4.00
33 cl
€4.00

Orangina

€4.00
-
25 cl
€4.00

Schorle (fruit, sparkling water)

€6.00

(Dashing Rhubarb or Dashing Lemon with Ginger)

Tropicana

€2.00
-

(apple, orange)

25 cl
€2.00

Fruit cordial

€2.50
-

(Grenadine, Mint, Strawberry, Lemon)

25 cl
€2.50

Granini

€4.00
-
25 cl
€4.00
Sodas
Coca-Cola | Coca-Cola Zero
Coca-Cola | Coca-Cola Zero
Schorle (fruit, sparkling water)
(Dashing Rhubarb or Dashing Lemon with Ginger)
Schorle (fruit, sparkling water)
(Dashing Rhubarb or Dashing Lemon with Ginger)
(Grenadine, Mint, Strawberry, Lemon)
(Grenadine, Mint, Strawberry, Lemon)
Water

50 cl
1 l

Evian | Badoit

€3.00
€5.00
50 cl
€3.00
1 l
€5.00

Plancoët sparkling or still water

€3.00
€4.50
50 cl
€3.00
1 l
€4.50
Water
Plancoët sparkling or still water
Plancoët sparkling or still water
HOT DRINKS
Expresso | Decaffeinated
€2.00
All these dishes are served in jars. 
Room service 24 hours a day, 7 days a week - Supplement: 5€ / person
For the origin of our meat, we have a list of sources available.
The list of allergens used in our dishes is available on request.
Alcohol abuse is dangerous for your health, consume in moderation.
Net prices, including service.