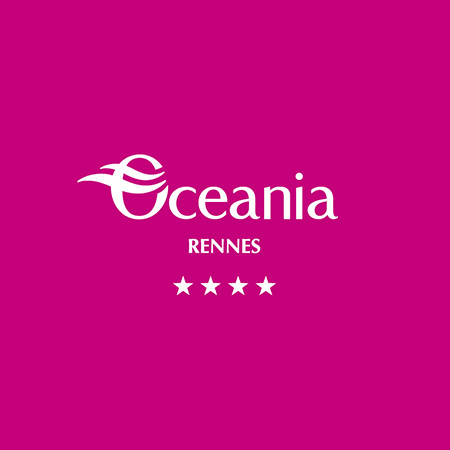 Restaurant Menu
STARTERS
Roasted Andouille de Guemene and fruit potatoes
€9.00
Roasted Andouille de Guemene and fruit potatoes
Crispy roasted goat cheese with honey
€9.00
Crispy roasted goat cheese with honey
Fish rillettes and a mixture of young shoots
€9.00
Fish rillettes and a mixture of young shoots
MAIN COURSES
Butcher's piece, green pepper sauce
€19.00
Mashed celery potatoes, candied peppers and shallots
Allergens : celery, gluten, milk
Butcher's piece, green pepper sauce
Mashed celery potatoes, candied peppers and shallots
Allergens : celery, gluten, milk
Gilthead sea bream with dill sauce
€19.00
Cabbage, mushrooms, bacon bits and roasted tomatoes
Allergens : fishes
Gilthead sea bream with dill sauce
Cabbage, mushrooms, bacon bits and roasted tomatoes
Allergens : fishes
Supreme of guinea fowl roasted with mushrooms
€19.00
Mashed celery potatoes, candied peppers and shallots
Allergens : celery
Supreme of guinea fowl roasted with mushrooms
Mashed celery potatoes, candied peppers and shallots
Allergens : celery
Old fashioned mustard cream filet mignon
€19.00
Roasted squash, apples, tomatoes and roasted zucchini
Allergens : mustard
Old fashioned mustard cream filet mignon
Roasted squash, apples, tomatoes and roasted zucchini
Allergens : mustard
DESSERTS
Apple pie and vanilla ice cream
€8.00
Apple pie and vanilla ice cream
Brownie with caramelized walnuts
€8.00
Brownie with caramelized walnuts
Plate of matured cheeses
€8.00
Tomme, reblochon
Allergens : milk
Tomme, reblochon
Allergens : milk
The restaurant is open from Monday lunchtime to Friday lunchtime from 12 noon to 2pm and from 7pm to 10pm. It is closed from Friday evening to Sunday evening, as well as on public holidays and the day before public holidays, except in case of reservation.
For the origin of our meat, we have a list of sources available.
The list of allergens used in our dishes is available on request.
Net prices, including service.